Let's face it, we all love a good desk - especially when it's organised to perfection! Though I don't have enough space in my little home, I have a sudden craving to have my own office which is my little space to blog, work, design, read, etc. To be honest, I'd probably spend more time decorating the space than spending time in it! So, for those of you who work from home or spend a lot of time in your home offices or at your desks, here's some #deskspiration for you!
The Desk
You can't have the perfect office space without the perfect desk! Everyone has different tastes, of course, but below are some great desks that I stumbled across online.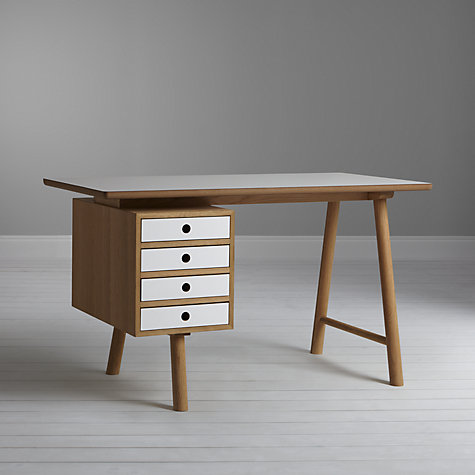 The Wall Art
Prints, prints, frames, prints. Hanging something up on an empty wall really makes a house a home. So, make your office a homely office and pop some prints on the wall! Here's some artspiration:
The Bits and Bobs
As lame as this sounds, I'm an absolute sucker for stationary. It's my guilty pleasure. I had a lot of fun (probably more than I should have had) scrolling through Pinterest for these cute and stylish desk accessories:
Office Envy
You might have realised, I love black and white office spaces (my Pinterest is full of them). They look so clean and put together! These lot really have perfected their office spaces and made it lovely and unique places to work in. As Louis Walsh might say to an X-Factor contestant, "You made it your own!".
What's your home office like? Do you have any helpful hints for those of us redecorating?
If you liked this post, don't forget to follow me on Twitter, Instagram and Pinterest on @ZoeLinda_ or you can like my Facebook page!
WANT BLOGGING TIPS + SOCIAL MEDIA TRICKS STRAIGHT TO YOUR INBOX?
Use the form below to sign-up to my mailing list and get started on boosting your blog + social media!